The wickedness and ruthlessness of some people are out of the world and only the Almighty knows what might be wrong with them.
A young Ghanaian female nurse who helped her boyfriend to travel to the US has been stabbed in the back despite sacrificing all that she had to make her man's dreams become a reality.
According to Zanaibu, she took a loan of GHC50,000 and also used her cosmetic shop as collateral just for his boyfriend to be able to travel to the US – But all she got in return was sheer wickedness.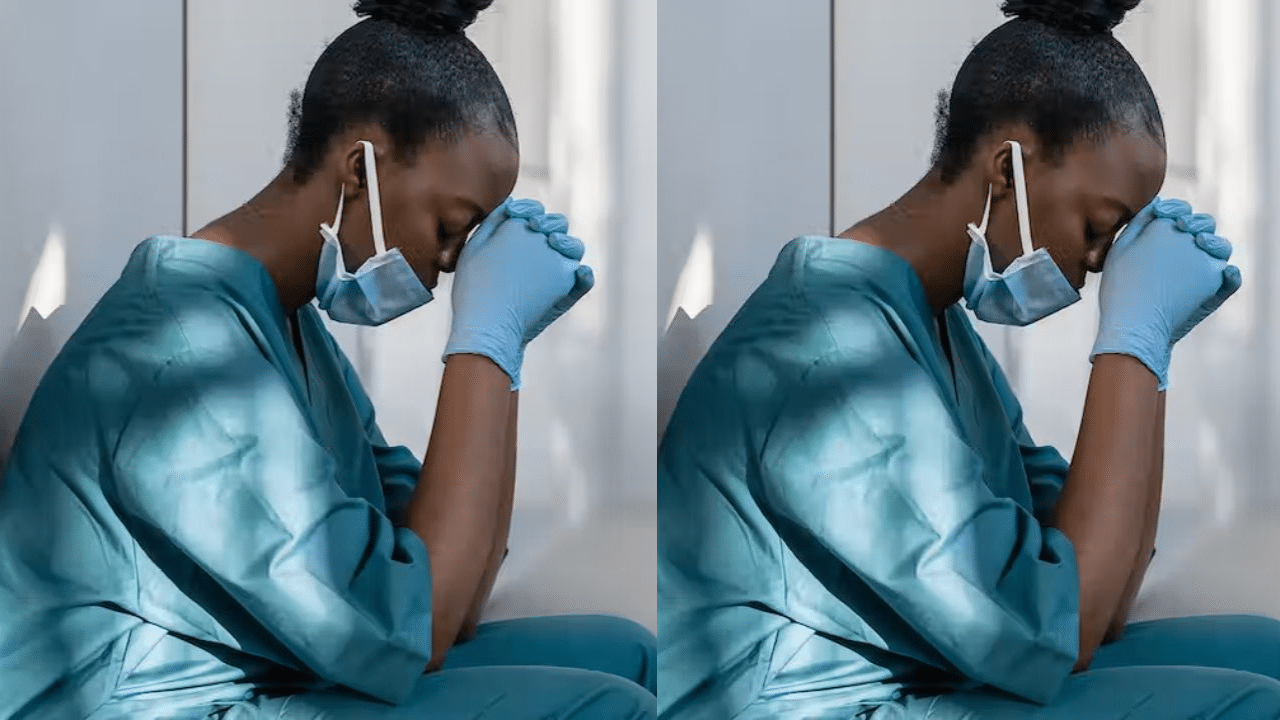 Sharing her extremely sad story with Kofi Noel, Zanaibu revealed that her boyfriend was unemployed while he was in Ghana and as a supportive woman, she thought it wise to help him travel abroad because it's easier to take it over there than here in Ghana.
After her boyfriend named Kobina Tawiah got to his dream country he has blocked her on all social media platforms.
Now, she's also four months pregnant and Kobina is responsible for the pregnancy.
She has reported the issue to Kobina's family but all they tell her is to be patient and they'll talk to him.
Read the distressing story below to know more…
Below are some of the reactions of social media users who strongly believe Kobina Tawiah is an ungrateful-wicked person…
Joy Dzidzor – If you don't love the person, look for your own money and go abroad. Why plunge her in debt and ditch her. This is plain wickedness
Phrsh Akosua Lippy – Oh pretty Zainabu why do you have to plead him on this….is your problem is mind over matter. Let his family know that if he didn't show up to you, they will hear from you. Papa nny3 hwi aaa bone nso nny3 hwi in Akan language. Cos is heartless and painful cos helping someone you cherish and love to deceive you.hmmmmmmmmm
Unis Dordzie – Hmm, helping people with money we don't have ourselves has become tough…for him to block u, he is been intentional about what he is doing
Highest Boy Celtic – Me paaa dier to help someone who is not my relative to travel abroad dier Nanka me di be twa bet kwraaa…
ichard Annor – Please let the family know you are pregnant and your business is gone because of the loan ,if possible kindly let your parents or a sibling know …because you need support…,and at this stage let kobina family know you have family too and they see the way forward
Evans Braa Kojo Spartan – I don't know why am angry.Why would you do that to a lady u claim u love,at least pay back the loan if u are no more interested in her.