Politics
V/R: NDC women protesters curse EC
V/R: NDC women protesters curse EC
The supporters of the National Democratic Congress (NDC) today thronged the streets of Keta as part of the seeming nationwide demonstrations against the results of the 2020 presidential election.
In dozens, they chant and sang ancestral songs as they demand an independent audit of the presidential results which were declared in favor of the New Partriotic Party.
Unlike similar demonstrations held in other places like Accra, Tamale and Aflao earlier, there were two major spectacles that could better be described as "protest mixed with spirituality".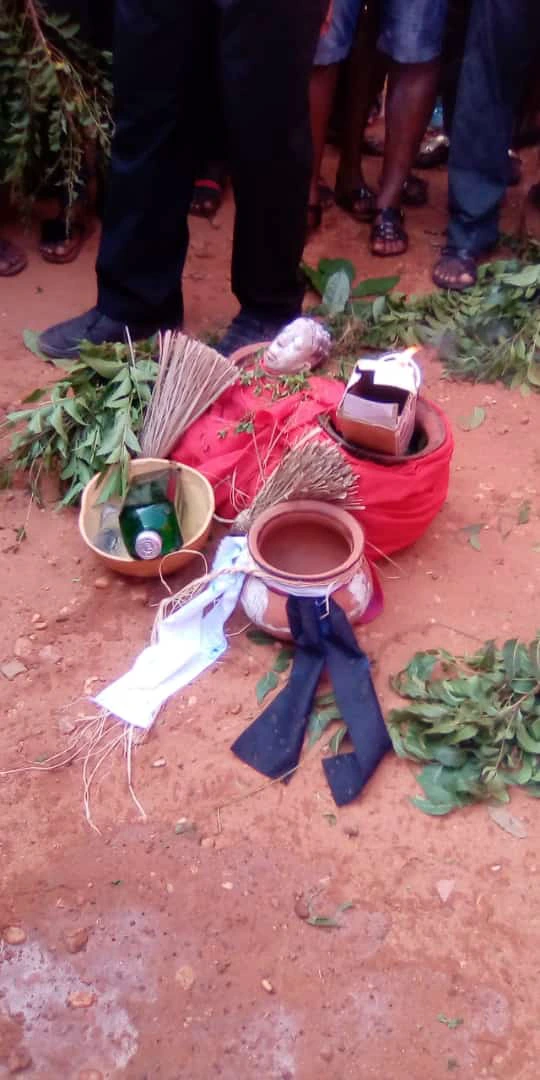 First, a handful of the women were seen on the ground, dragging their buttocks as they rain what they believe to be curses on the Electoral Commission.
The second spectacle has to do with the fact that a demonstrator brought charms, smaller gods and a bottle of schnapps to register his displeasure against how the results of election were handled by the mandated electoral management body.
The NDC led by its Flagbearer, Mr John Mahama insist the results declared by the EC is flawed and has been calling for an independent audit of the EC's systems and the results.
Mr Mahama said he would gladly accept the outcome of the election when this is done and nothing wrong has been found.e