Lifestyle
Newly married Lieutenant shot dead by colleague Soldier
Newly married Lieutenant shot dead by colleague Soldier
A newly married military officer, Lieutenant Babakaka Shehu Ngorgi was shot dead by his colleague in Borno state following a misunderstanding.
Lieutenant Babakaka of the 202 Battalion, the Adjutant of 202 Tank Battalion Bama Northeastern Nigeria got married in December 2019 in a beautiful ceremony.
An eyewitness report states the troops returned to their base in Bama shortly after an operation against Boko Haram when a soldier named Private Azunna Maduabuchi decided to settle a score with his commander with his rifle.
He fired eight rounds at the officer, at close range, killing him on the spot. After shooting him, the attacker was reportedly heard screaming very happily, "I have achieved my aim."
It is not yet clear why the soldier killed Lt Ngorgi, who is his senior in the army and on the battlefield.
Some friends and family have taken to social media platforms to mourn their beloved Lieutenant Babakaka Shehu Ngorgi. RIP
See photos of the late military officer, Lieutenant Babakaka Shehu Ngorgi with wife;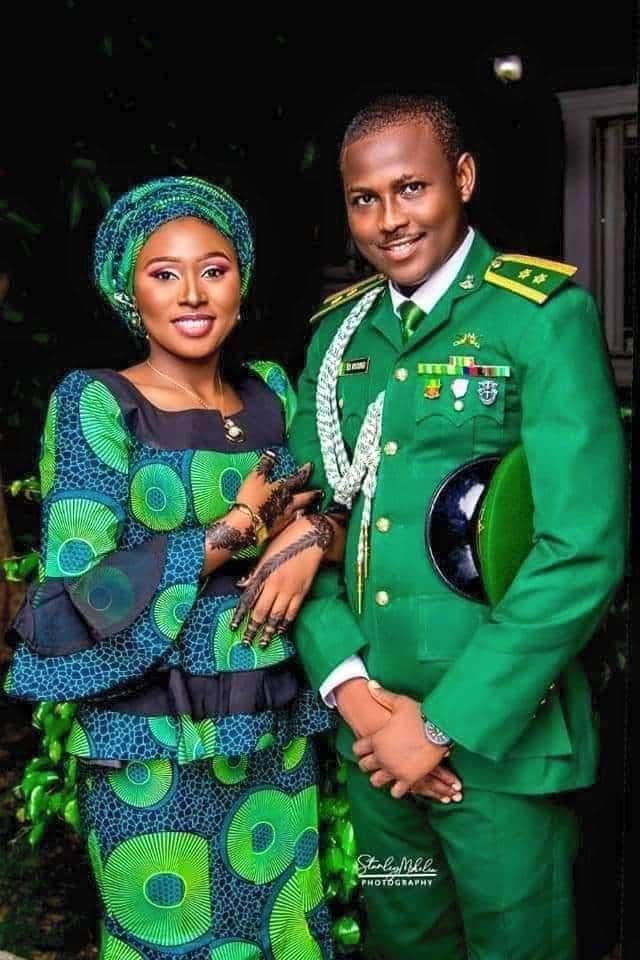 The lieutenant Babakaka Shehu Ngorgi graduated from the Nigerian Defence Academy in 2016 as a member of regular course 63 and later commissioned into the Nigerian Army.